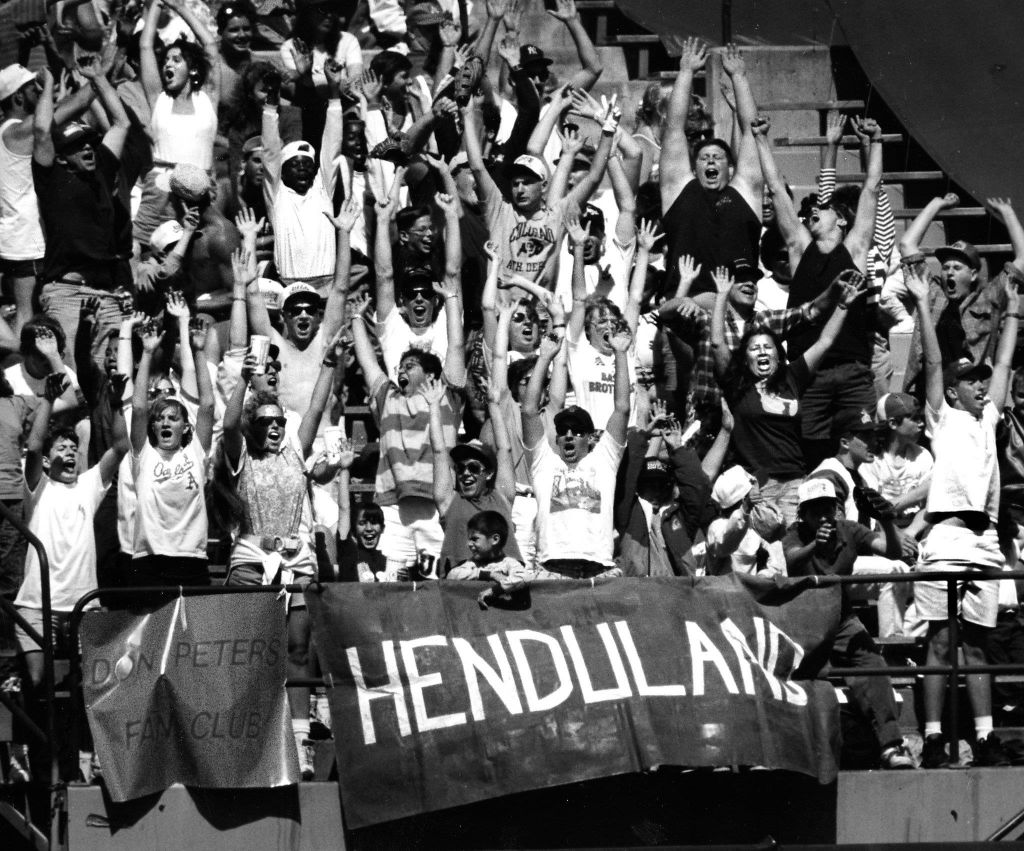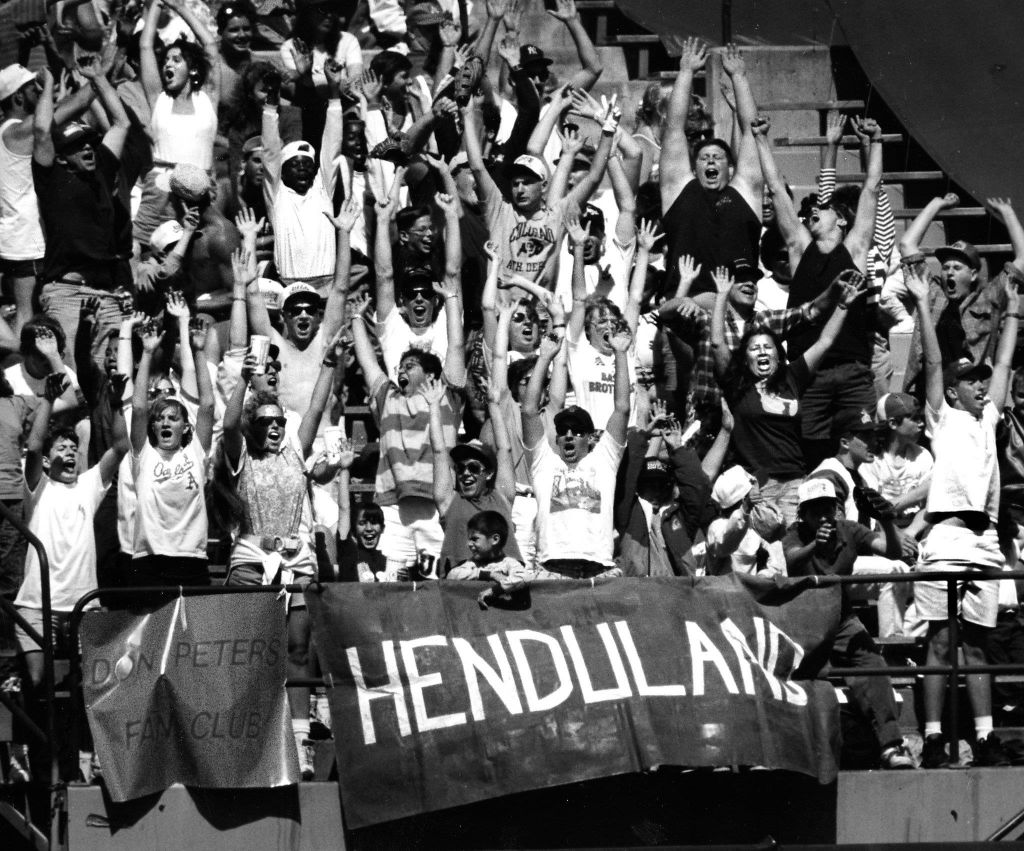 By Connor Buestad | Connor@Section925.com
If one was forced to sum up Dave Henderson's life in one sentence, perhaps his custom autograph signature would be a good place to start: "Hendu, still having fun."
Henderson enjoyed a 14-year Major League career playing for five teams, but in just six seasons as an Athletic, Hendu was able to win over a fan base forever in Oakland.
Surely, the love for Hendu can be traced back to his performance on the field, as the center fielder helped lead the A's to three straight World Series appearances and a 1989 sweep of SF in the Bay Bridge Series. But the deeper strains of love for Hendu can be attributed to the way he approached the game of baseball. How he never played without a smile on his face, how he engaged the fans in the outfield bleachers, how he quietly helped shepherd the Bash Brother's through all the ups and downs.
As most A's fans would admit, Hendu's most indelible mark on a baseball field was made in 1986 in a Boston Red Sox uniform. It was the ALCS and Boston was on the road, down 3-1 in the series to the California Angels. With two outs, Hendu strode to the plate against shut-down closer Donnie Moore. With two strikes, Hendu somehow slugged a two-run homer to send the game into extra innings, where Boston would win both the game and eventually the series.
The homer still is alive and well in baseball lore, considered widely as one of the most clutch swings of the bat in the game's history. There was Hendu, with the weight of the Curse of the Bambino square on his shoulders, swinging for the fences with two-strikes in the ninth. His post homer celebration was not a modern day "pimp-job" popular today. Instead Hendu leapt as high as he could, spinning in the air like a little leaguer. Smiling the whole time. Announcer Al Michaels' television call was perfect, "You're looking at one for the ages here," he proclaimed.
After a short 15-game pit-stop in San Francisco, Henderson arrived across the bay in Oakland, where it didn't take long for him to become a fan favorite. Number 42 wasn't your prototypical speedster in center field, but Hendu and his large-frame still managed to cover all the necessary real estate in the expansive Coliseum outfield.
Oakland bleacher creatures quickly took kindly to Hendu and his positive outfield vibes. Multiple fan clubs adorned the Oakland-Alameda County Colisuem including "HENDULAND" and "Hendu's Bad Boy Club." After catching the final out of an inning, you could always count on Hendu to feed his fans with a souvenir baseball, accompanied by his signature gap-toothed smile.
During the A's heyday, Hendu often hit second. Hitting behind the likes of Rickey Henderson and in front of Bash Brothers Mark McGwire and Jose Canseco, Henderson was left happily "hitting cookies" as he described it. For three straight seasons (1988-1990) Hendu helped take the A's to the Fall Classic. On the biggest stage, Hendu was clutch. Proving that his famous Boston homer wasn't a fluke, Henderson hit .298 during his postseason appearances, well above his career average. In the A's World Series sweep of the Giants, Hendu blasted two homers in one game at Candlestick. Again, all with a smile on his face.
Hendu was not only a terrific player and teammate, he was also a family man who cared for his son Chase who suffers from Angelman Syndrome, a neuro-genetic disorder. "Hendu's Bad Boy Club for Angleman Syndrome" was one of Henderson's charity events to help support his son and the larger community affected.
There will never be another Hendu, and there will never be another team like the 1989 Oakland A's. It is a shame that arguably the most uplifting and positive person from that championship team was one of the first to pass away. Even though Hendu is gone, he leaves behind a legacy in Oakland that won't soon be forgotten. Thank you for the memories, Hendu.